Office:

East Ruffner 331

Phone: 434-395-2189
Email: lunsfordml@longwood.edu

Mailing Address:

Department of Mathematics and Computer Science

Ruffner Hall

201 High Street

Farmville, VA 23909
In the summer of 2010 we took two (!) vacations to celebrate my tenure. We went to Okracoke Island (on the Outer Banks, NC) for a week and then we took a seven day cruise on Alaska's inner passage (southwest Alaska).

Dr. P. and Dr. L. on a sunset sailing cruise off the coast of Okracoke, June 2010.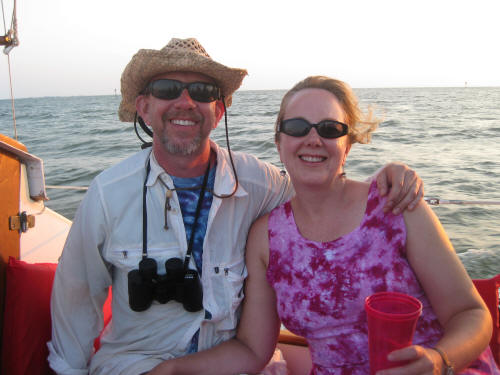 Dr. L. in front of the Sawyer Glacier, Alaska, July 2010. You can see part of the glacier (the blue triangle in the center of the picture) as well as the blue ice in the water that has broken off from the glacier. It was a beautiful clear day for glacier viewing! To see more pictures from Alaska (as well as other trips) please go to my Travels page.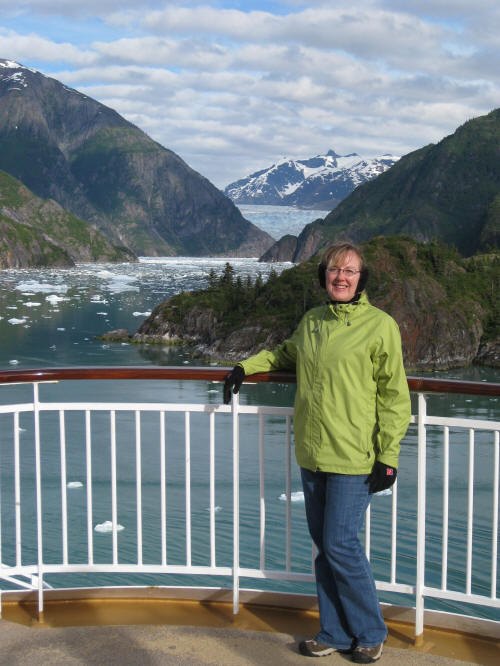 Classes for Spring 2013:
MATH 164 - Precalculus, Section 2, MWF11:00 - 11:50 a.m., Ruffner 352 and W 8:00 - 8:50 a.m., Ruffner 352

MATH 362 - Differential Equations, Section 1, TR 8:00 - 9:15 a.m., Ruffner 354

MATH 472 - Introduction to Mathematical Statistics, TR 11:00 a.m. - 12:15 p.m., Ruffner 352